Experience the beauty of Tooele County while teeing off on its picturesque golf courses offering breathtaking views and challenging fairways.
Oquirrh Hills Golf Course
Elevate your golfing experience at the breathtaking Oquirrh Hills Golf Course in Tooele City, featuring stunning views of the Great Salt Lake and Middle Canyon, perfect for both seasoned players and families alike. The clubhouse has an excellent pro shop and delicious food, too. Contact us at (435) 882-4220 for more details.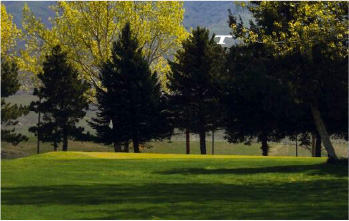 Stansbury Park Golf Course
Stansbury Golf Course offers an exciting challenge for golfers of all levels with its expansive greens, strategically placed ponds, and challenging fairways. Even those who are still honing their skills will appreciate the opportunities for improvement, though be prepared for a few lost balls along the way. Celebrate your successes or socialize with fellow players at the new pavilion located near the clubhouse. Contact us at (435) 882-4162 for more information.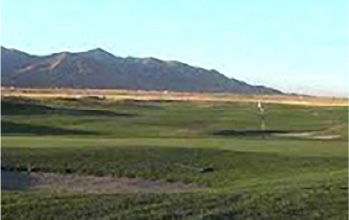 Wendover's Toana Vista Golf Course

Discover the beauty and challenge of Wendover's Toana Vista Golf Course, as it winds through rugged terrain featuring well-bunkered greens and stunning desert landscapes. Be prepared for a test of your skills as the wind and strategic water hazards add an extra layer of difficulty to your game. For more information, contact us at (800) 852-4330.