Mercur Cemetery
Mercur was founded in the 1800s as a mining town. During the 1860s, a few hardy prospectors eked out an existence by mining in Lewiston Canyon. Results were meager.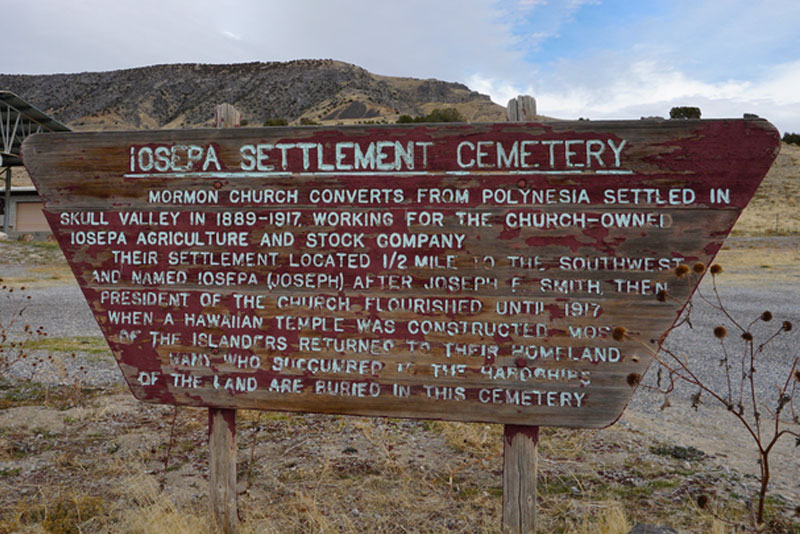 Iosepa Cemetery
Iosepa is a ghost town in the Skull Valley, located approximately 75 miles southwest of Salt Lake City in Tooele County. Once home to over 200 Polynesian members of The Church of Jesus Christ of Latter-day Saints, Iosepa was inhabited from 1889–1917.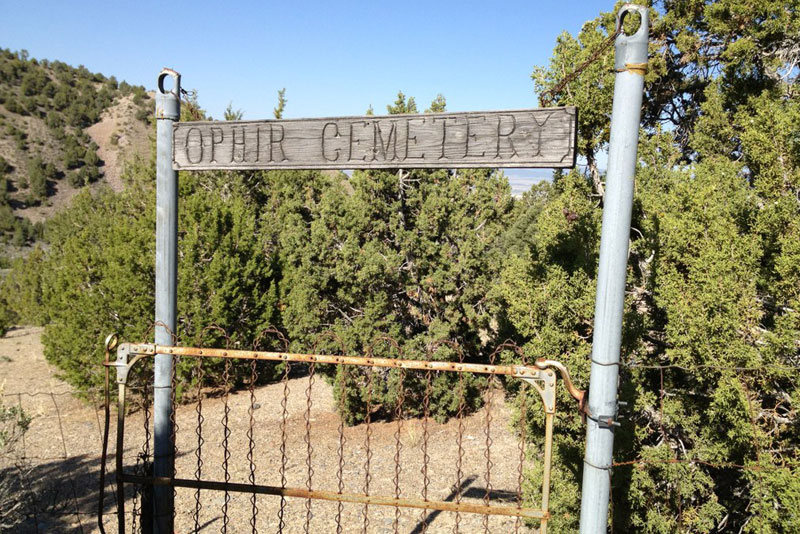 Ophir Cemetery
Ophir Canyon currently has two cemeteries. They include the old and the new cemetery.  Both locations are south of Ophir.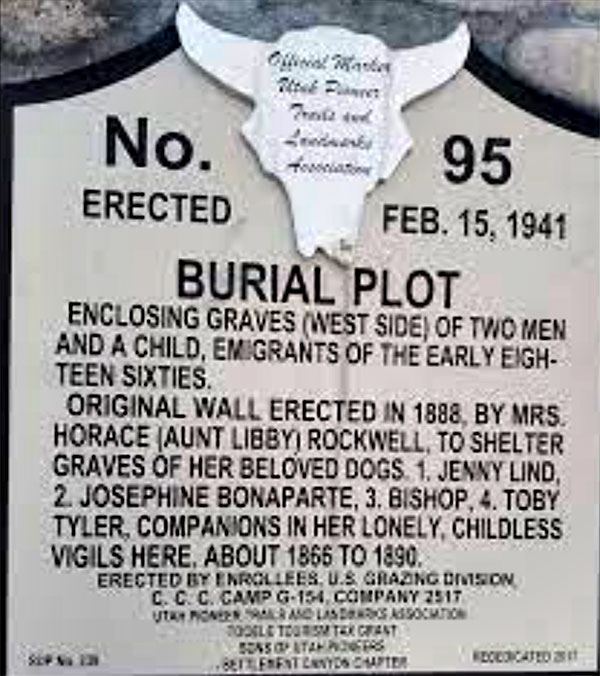 Aunt Libby's Dog Cemetery
From 1866 to 1900, Aunt Libby Rockwell and her husband, Horace, ran an overland Stage Station near the summit of Lookout Pass. Since Aunt Libby had no children, she filled the void with pet dogs and cats. As her cherished pets died over the years, she located this site as their final resting place alongside three human graves, which consisted of two adults and one child. Horace Rockwell was a brother to the famous Porter Rockwell.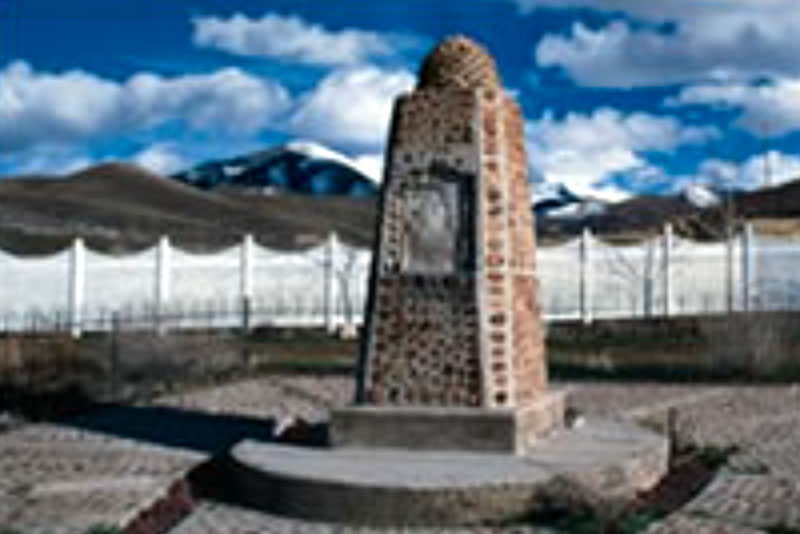 On July 24, 2000, the Settlement Canyon Chapter of Sons of Utah Pioneers dedicated a new monument at the mouth of Settlement Canyon to commemorate the creation of a memorial garden for early pioneer graves that had been periodically disturbed by construction projects and then relocated further away from State Route 36. Tooele City joined forces with the Sons of Utah Pioneers and Daughters of Utah Pioneers to create and dedicate the old pioneer cemetery at the mouth of Settlement Canyon. Lamar Penovich donated property for the memorial gardens. The Settlement Canyon Chapter – Sons of Utah Pioneers designed, created, and maintained the gardens. Tooele City donated labor and materials for the garden's construction.