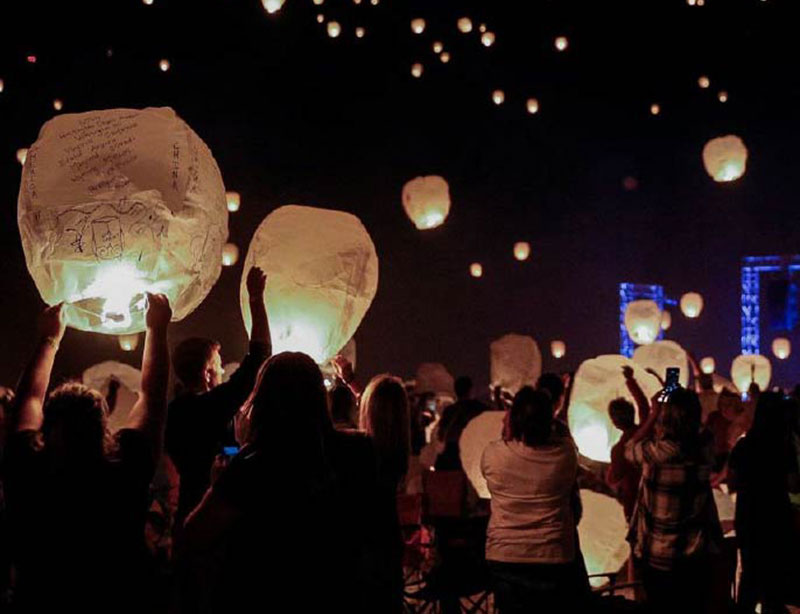 Night Lights Sky Lantern Festival
Night Lights Sky Lantern Festival – A Moment You Will Never Forget
Night Lights is a memorable sky lantern festival. You don't have to travel across the world to find yourself. Magic can be found right in your backyard. We can't wait to light the night skies with you.
These lanterns are 100% biodegradable. Not to mention after each release we have professional "Lantern Chasers" that will make those armored truck-driving meteorologists look like your local news weatherman.
Historically lanterns were used to symbolize good fortune, request favorable weather, or celebrate the life of a loved one, just to name a few. But here in 2016, we don't care if you are turning over a new leaf or just snapping some sweet shots for Instagram.
Each registrant will receive their own lantern as well as some other goodies.
Check out the Rise Lantern Festival